Look, look, look!! OOH So Happy!!
With my birthday on the 26th its like getting an early birthday present from the fairy book godmother!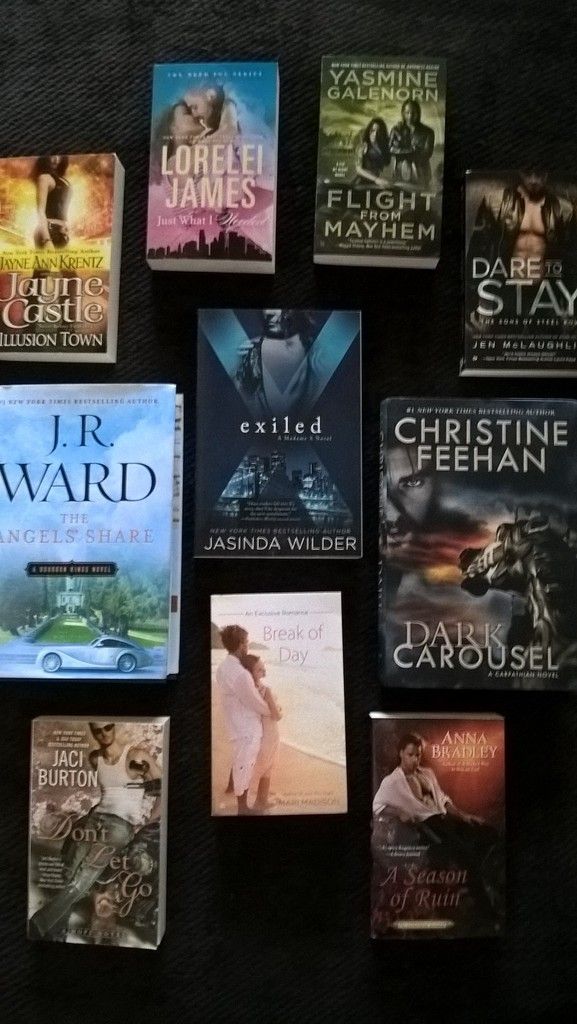 Sorry if the image is a little out of focus I suck at taking pictures.... But look how pretty!
The Books:
A Season of Ruin by Anna Bradley
Dark Carousel by Christine Feehan
Dare to Stay by Jen Mclaughlin
Flight From Mayhem by Yasmine Galenorn
Just What I Needed by Lorelei James
- I forgot to add a side note: Thank you Berkley Publishing for the books!
Save