The Girlfriend Experience (2009)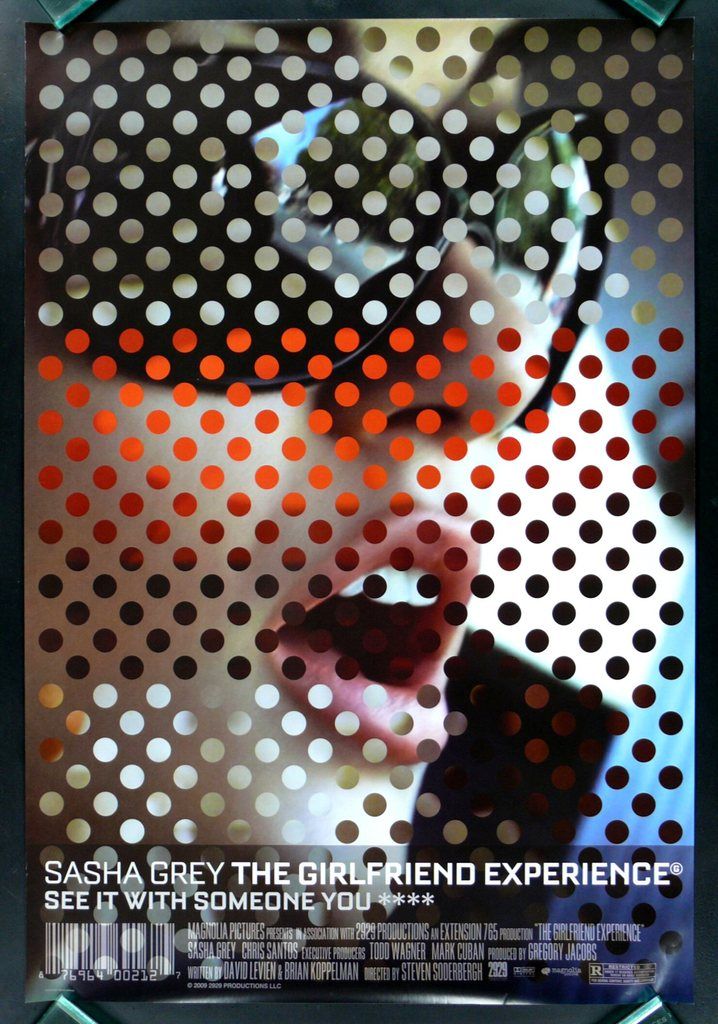 A drama set in the days leading up to the 2008 Presidential election, and centered on a high-end Manhattan call girl meeting the challenges of her boyfriend, her clients, and her work.


First off let me start by saying that this movie ... is horrible. Absolutely horrible. Epic fail horrible. Not that I'm all that surprised considering porn star Sasha Grey is the star in it. How am I not surprised that she left the industry around this time? (For anyone thinking that they're going to get great sex scenes out of this based on Grey's career style, don't bother. It has Cinemax grade interaction- less actually.)
Greys character Chelsea/Christine is so wrapped up in her own self importance that shes diluted herself into believing she is someone that she's not and in the process gets bashed by a critic for her "poor performance" and then let down by a client after she fools herself into falling into the same trap her own self made career is basically centered around.
All the while she struggles to balance a personal relationship with her live in boyfriend on the side and remain completely withdrawn and emotionless through almost the entire thing on both ends.
The worst part is the movie drags on for so long that you just want to scream for anything to happen or for it to just end already but if you're up for a film that will easily put you to sleep this is the one.
I have to admit that I'm not all that surprised that STARZ is going to be creating a Tv series based on this movie because there was a sort of potential for ... something in this movie that gets lost from the get go.
The whole double life escort/girlfriend thing could have been interesting but it all gets bogged down by the rest of everything that's going on, (Including the political discussion, blog notes, and interviews) I'm actually disappointed that this movie was so low budget and so poorly cast with its script because the underlining idea could have been a winner.
I do however look forward to seeing what STARZ does with the tv series this year when it releases. We shall see.