In the tradition of Memoirs of a Geisha and The Piano Teacher, a heart-wrenching debut novel of family, forgiveness, and the exquisite pain of love

When Amaterasu Takahashi opens the door of her Philadelphia home to a badly scarred man claiming to be her grandson, she doesn't believe him. Her grandson and her daughter, Yuko, perished nearly forty years ago during the bombing of Nagasaki. But the man carries with him a collection of sealed private letters that open a Pandora's Box of family secrets Ama had sworn to leave behind when she fled Japan. She is forced to confront her memories of the years before the war: of the daughter she tried too hard to protect and the love affair that would drive them apart, and even further back, to the long, sake-pouring nights at a hostess bar where Ama first learned that a soft heart was a dangerous thing. Will Ama allow herself to believe in a miracle?
*
An author interview with Jackie Copleton
1. What is the meaning of your novel's title? And why did you choose to preface each chapter with the definition of a Japanese cultural characteristic?

I wanted the title to encapsulate the drive for understanding explored in the book between cultures, people, and enemies, both at an individual and state level. The title is also my tacit acknowledgment that I am a Western woman writing about Japanese culture and a period in that country's history that remains hugely controversial. I was mindful, and wanted to be respectful, of the remaining survivors who are still dealing with the physical and emotional trauma of the atomic bombings.

The book is also about the limits of communication, how imprecise our words can be to truly express our emotions, how meaning can get lost in translation across languages, hearts, and minds, and how what we say isn't often what we feel. Reaching a state of mutual understanding is hard work, requiring compassion, diplomacy, guesswork, and compromise.

The chapter headings are hopefully a way for the non-Japanese reader to access a culture that can seem closed off or opaque to an outsider. I wanted readers to appreciate the cultural context of the characters' behavior or emotional reactions. The definitions were taken from a book published in 1986 and we meet Amaterasu in the early 1980s so they hopefully are in sync with the cultural norms or considerations at the time.

2. Is there an actual Dictionary of Mutual Understanding that you drew these from?

No. The title is a combination of two books left by the departing teacher in my company apartment in Nagasaki: An English Dictionary of Japanese Culture by Honna and Hoffer and Nagasaki Peace Trail: Mutual Understanding for Peace Nagasaki Handbook, written by peace campaigners in the city.

I have carried these books from Asia to Europe to the Middle East and back to Britain over twenty years. I knew I wanted to write a novel set in Nagasaki and felt they would somehow play an integral part in that book. The cultural definitions themselves have a poetry to them, and the peace handbook has a glossary of atomic bomb terms that is haunting. Seeing the translations of those evocative words—charred bodies, men literally like rags, ruined city—moved me deeply, not just the phrases but also the campaigners' challenge of educating people who are not Japanese about the bomb from a Japanese point of view.

3. In the Acknowledgements, you say that you first decided to write this novel while you were teaching in Japan. Beyond wanting to write about the bombing of Nagasaki, what inspired Amaterasu's story?

My own family's experience of the Second World War and the theme of grief are driving forces behind the book. My maternal grandfather, Arthur Robert Brooks, was a Royal Marine who died in Normandy, France, on August 6, 1944, a month before my mother was born. She was named Roberta after him. My grandmother was not yet twenty years old and already mother to my aunt. My grandad is the missing link in our lives and that absence is still felt today in Mum and my aunt's understanding of their place in the world. When I ask how would Ama's life have been if her daughter and grandson had lived, the question I'm really asking myself is how would our lives have been if Robert had not died?

My paternal grandfather, William Copleton, fought in Burma during the conflict, made it back, but died in his fifties in a car crash when my father, William, was twenty-seven. As with so many veterans, he rarely spoke about his experiences in the war and so I found myself reading into those silences, trying to fill in the gaps, but also resisting where my imagination took me since the conclusions drawn were always bleak. Why talk about memories that bring us pain? This is a rhetorical question Ama asks at the start of the book. She doesn't want to face the past. She sees no point in doing so.

People have asked why I chose to look at the Second World War from the Japanese perspective, the enemy who William Copleton fought. I think if we had met, my first novel would be entirely different. But grief has no geographical boundaries. There are no winners at the graveside. I was interested in civilian casualties, and how loss reverberates through the generations, the scar fading maybe, but still there. I feel the loss of my grandfathers, men I never met, and if I had children, no doubt in some lesser way, they would too.

The novel examines the longing to be reunited with a lost loved one, but also the fear. What if we are a disappointment to one another? Ama feels she is an aberration. She is the last one left to tell her family's tale when she should have been the one being mourned. War subverts the natural order, makes widows of women still in their teenage years. The first chapter heading is called Endurance. And I guess this is the fundamental question of the book: How do we mourn the dead who are taken from us too soon? How do we endure?


4. You lived in Nagasaki for two years. What is it like to live in a place haunted by such tragedy? Have you met survivors like Hideo?

Some of the teachers at the school where I taught belonged to peace organizations and I remember one of them translating a speech made by the Nagasaki major about the atomic bombing as we watched him speaking on TV. It's impossible to listen to words such as "exploding eyeballs" and not be affected by the horror of that description. I carried that translation with me back to Britain, a haunting of sorts.

One of my adult students was also involved in making documentaries about the survivors and I taught another student, an elderly man, who lived in Nagasaki during the war. But I was twenty-one years old when I moved to Japan and I look back at the young woman I was with some frustration. Why didn't I ask them more questions? Did I hesitate out of politeness, embarrassment, ignorance, youth?

Reminders of the tragedy are just a tram ride away from the city center. Around a third of Nagasaki was destroyed by the explosion and in that affected area you can visit the atomic bomb museum, the one-legged Torii gate, and other physical remnants of the blast. The Peace Park, with its remarkable statue of a man in prayer for the dead and on vigil for the living, is a poignant landmark, a peaceful open space to gather and remember. Schoolchildren run up to tourists with homemade postcards of peace, and that exchange is another haunting, these youngsters reminding us of the thousands of children killed that summer morning.

I attended the fiftieth anniversary of the atomic bombing and recall watching a little boy eating ice cream beside a fountain built to commemorate the dying who cried out for water. He was surrounded by pictures of wounded children and dazed mothers taken a day after the attack. The contrast between images of those injured youngsters and this boy happily eating his treat were, I suspect, the inspiration for Hideo, only seven years old when the bomb was detonated.

I felt compelled to write about the anniversary, and twenty years later that first attempt at journalism became my first novel. In the absence of face-to-face interviews with survivors, I turned to their testimonies, one of the most famous being The Bells of Nagasaki by Takashi Nagai, a Catholic doctor who lost his wife on August 9, 1945, and who died of leukemia at the age of forty-three in 1951.

5. Why did you make the character of Shige Catholic and the site of Yuko's death a Catholic cathedral?

Around 8,500 of the 12,000 Christians who lived in Nagasaki during the war died after the atomic bomb was dropped and their main place of worship, Urakami Cathedral, was destroyed. I wanted to reflect the strong links Nagasaki had with Christianity. Urakami was a distinct Christian district since 1500. Christianity was suppressed from 1613 but villagers managed to return to the area in 1873. Their cathedral took thirty years to complete and was rebuilt in 1959. Pope John Paul II visited the city in 1981. Perhaps we often choose to see our enemies as different, or other, in order to justify what we do to them. I felt it was important to remember the enemy included children, mothers, fathers, the very young, and the very old, and that thousands of them followed the same faith as the pilots who released that bomb.

Survivor Takashi Nagai, who was a Catholic convert, viewed Nagasaki as the sacrificial lamb that saved millions of others from the ravages of war. He writes in The Bells of Nagasaki: "How noble, how splendid was that holocaust of August 9, when flames soared up from the cathedral, dispelling the darkness of war and bringing the light of peace!" Some argue this view silenced those in the city who were outraged about the bombing and enforced a different kind of censorship. Whether you agree that Hiroshima raged while Nagasaki prayed about the bombs, it is hard to argue against dying Nagai's final prayer: "Grant that Nagasaki may be the last atomic wilderness in the history of the world." This is a goal we can all work toward as a global community of many faiths and none.

6. Does the bar hostess culture that young Amaterasu worked in still exist today?

I feel I should first point out that while Ama had sexual relationships with her customers, hostess work is really a specialized waitressing role and the culture was still much in evidence when I lived there.

The bar in the book, Printemps, is inspired by the entertainment district in Nagasaki. I was taken to a couple of hostess bars when I lived in the city. A relative, who came to live with me in Sapporo in the northernmost island, also worked in one. These bars are places for businessmen to unwind after work, drink, eat snacks, talk office politics in a relaxed environment, and, yes, flirt with pretty young women.

I remember visiting one high-end bar and feeling slightly uncomfortable as the only female customer. I spent most of the evening listening to the talk of expensive gifts bought for the hostesses, watching envelopes being passed, trying to figure out whether the relationships started and stopped at the bar or went beyond its walls. That night fueled my imagination and a hostess bar felt such a potent place to set part of the novel.

Ama would have been working just before the rise of the "modern girls," or moga, who wore Western clothes, were financially independent, and often sexually free, but her situation is not one of liberation. She is poor and her choices are limited. I also wanted to look at sexual exploitation of young women. When Japan did open up for trade in the nineteenth century, many girls, often from impoverished rural communities, were trafficked through Nagasaki to other parts of the world and Maruyama was the city's famous brothel district. Nagasaki is also the setting for Madama Butterfly, the story made famous in Puccini's opera of a young Japanese girl abandoned by her American husband.

7. Jomei Sato is an extraordinarily complicated character: a philanderer—a statutory rapist by today's standards—and a human vivisectionist who ultimately dedicates his life to help war orphans, including the horribly disfigured boy he adopts. Did you always intend for him to undergo such an incredible transformation, or did his character evolve as you wrote the novel?

The character evolved as the book developed. In earlier drafts Sato was even more predatory and knowingly evil. In the final version he is a young, carefree graduate, who is handsome, hedonistic, and selfish. He allows himself to be controlled by his snobbery and desires. He is not a man who concerns himself with the consequences of his actions until he grows older and can look more critically at his past and his many acts of cruelty. It is up to the reader to decide if Yuko was old enough to make a mature choice about her relationship with him. Neither of them sees him as an abuser. Ama does.

Sato was also well placed to help the book touch on some of the darkest aspects of Japan's war record. His job as a doctor made his journey to Unit 731 possible. I wanted to explore the limits of free will and responsibility during war. Did he have a choice? Could he have refused to do that appalling work? I am no way being an apologist for him. I was trying to understand how people can torture other human beings. Does war turn us into monsters or is the monster always there?

Maybe Jomei is trying to atone for his sins through his work with the war orphans, but his motivation is also selfish: he is mourning Yuko and cannot do that in Nagasaki in front of his wife. Raising Hideo as Yuko's son is his apology to her for letting her go, for not fighting harder for her. Is it enough to redeem him? Even he is self-aware enough to say no.

8. Do you think most Americans remember and understand what their country did at Hiroshima and Nagasaki? What do you most want readers to take away from your novel?

I don't think the West does think about those two bombs a huge amount, no, other than when the anniversaries come around. Hideo's amnesia is partly a nod to this suspicion. I fear we have historical amnesia about Hiroshima and Nagasaki, perhaps aided by the geographical distance.

The decision to use the atomic bombs has also been marketed in such a way that the West perhaps accepted or allowed itself to believe that the bombs ended the war, saved hundreds of thousands of American and Japanese lives, and were retribution against an enemy that had killed, tortured, and enslaved millions. A more up-to-date appreciation of the events leading up to Japan's unconditional surrender on August 15, 1945 suggests otherwise.

Censorship also played a potent role: the confiscated medical samples, photographs, and testimonies meant we viewed the destruction from a safe distance. John Hersey's Hiroshima was a stunning piece of journalism and took the public beneath the atomic cloud to glimpse the horror below. I guess in my own humble way I'm trying to do the same. Look beyond the political narrative and see the human suffering. Don't argue about justifications for the bombings and accept the moral darkness the world fell into on August 6 and August 9, 1945.

We cannot forget those killed, however hard the toll of remembrance. This is our responsibility and duty to the survivors and victims. Today there are thousands of nuclear weapons in the world. Yes, we cannot unlearn technology but all of us must speak up if we believe those warheads make the world a more dangerous place. Weapons are not peacemakers: humans beings are.

9. Who are some of your favorite writers and literary influences?

I'm always wary of these questions. Where do I start? I think we are inspired, moved, and provoked by every book we read, often unconsciously—yes, even pulp fiction. I guess I could look at the novel and try to figure out which writers led me to tell the story in that way and with that voice. But I feel resistant to do so. I don't want to dissect my writing in that way. I hope this doesn't sound strange! But I don't want to understand my influences too much. This would be restrictive. I need to write with a certain amount of freedom, and not stop to think, "Hmm, I've gone a bit Graham Greene, here."

What I can say is that everything I read or feel or hear is an influence. Take this man I overheard chatting in the sauna today at my council gym. I could only hear and not see him as I changed in a cubicle. His voice had a nasal tone and was strangely high-pitched, similar to a child talking while holding his nose. A Scottish Kermit, maybe. I heard him say: "Yeah, I have to be careful, last time I ended up in the jail it was for assaulting a copper. The thing is, I'm in the best shape of my life. Anyone wants to have a go at me, and I'll murder them, so I will." When I left the cubicle, I could see he was young, muscly, handsome but that odd voice undermined his bravado and bluster. However, I began to wonder what had driven him to build those muscles, what life he had come from and what life he might live. I saw generations of young men, unemployed, bored, emasculated by all those closed factories, dying industries, and outsourced jobs, who are trying to find some pride, validation, and dignity in their lives. His answer was to lift weights and punch coppers.

I guess my point is, every minute of the day is a short story. And that young man, whoever he was, will appear in some form on the pages. As a caricature he's a thuggish brute, as a character he seems vulnerable, desperate, and complex.

10. What aspect of the novel did you find most challenging to write?

Where to begin. I knew the book wouldn't work if the historical and cultural details didn't ring true. I pored over every fact, realizing with every new piece of research that history is an amorphous beast, much dependent on the viewpoint of the teller. Take one of the most critical attacks during the Second World War: Pearl Harbor. In the United States the date is December 7, 1941. In Japan it is December 8. Given that the latter half of the book is set in the United States, I opted for December 7 but I still debate with myself, should I have made it December 8?

The sections dealing with the atomic bomb also needed to be treated with sensitivity and care, out of consideration to the victims and their families. When we read historical novels, we can often read them as a non-fiction enterprise. We expect them to be authentic, not anachronistic, which is a challenge for a writer not born in that time or from that culture. How to weave fact with fiction in good conscience? Also, I must confess, reading so many testimonies of the bombings took me to a dark place. I wouldn't say I was depressed as such, but I felt so low, and that was just reading about the memories of the survivors, never mind experiencing them firsthand. I have the utmost respect for those survivors who have spent years telling strangers about that day in order to spread a message of peace. What courage they show. What strength they must have.

11. Do you have any advice for aspiring novelists?

First, two words: The End. Don't do what I did, which was spend months, perhaps years, rewriting chapters, honing the sentences, trying to make them perfect while never figuring out how to finish the story. Get to the end and then edit. Over umpteen drafts, I changed my narrator, switched from third to first person, had multiple points of view, killed off my main character and then resurrected her. I ditched about 300,000 words. Figure out the story, even if you change major aspects at a later date. "The End" will save you months of rewrites.

Second, two words: Stand firm. Maybe you work, or you have children, or you are a carer for a spouse. Life is busy but somehow you manage to carve out time to write because you love it, or you just need to do it: it's more than a hobby, it's a compulsion. Maybe you've told people you're working on a novel. They'll be thrilled or dubious, they might ask you, "How's that book going? When can we see a copy? What's it about again?" You'll feel a certain pressure not only to finish that novel but send it to an agent or publisher as soon as possible. Don't rush. Only send your manuscript off when you can do no more with it. The competition is fierce, the time spent reading your submission is brief. Give yourself the best possible chance. Dig deep, take a breath, and do that seventh/seventieth edit if you feel something still isn't quite right. Let that novel be the best it can be.

Third, two words: Let go. Writing that first novel is like giving birth, it's a mad mix of effort, pain, and joy. Who knows what will happen to this creation that gestated in your mind and heart and came to fruition through the tapping of keyboards over pints of coffee or bourbon. Remember perfection is an illusion, at some stage you will have to turn off the computer and find a way to launch your book into the world. Your novel may face rejection, scorn, gushing love, or indifference. There is nothing you can do about this. But take pride in this wonderful creation. Look what you made. You've given it sturdy shoes and a jacket; see how far it can go.
Fourth, two words: Be brave. When I first started this novel, if even my husband walked in the room, I would hide my screen. I was so self-conscious about my secret: I wanted to write a book. It has taken me years to get to the point where I can say without blushing, or feeling a fraud, or feeling self-indulgent: I'm a writer. Getting the book published helped, but I hope, even if that had not happened, I'd have managed to own that word. As the wonderful Scottish author A. L. Kennedy once told me: "You write, you're a writer." Go write, writer.

12. What are you working on now?

Ah yes, the tricky second novel! I had to take a break after the final edits of A Dictionary of Mutual Understanding. The emotional aftermath of the story, the physical impact of writing the novel, a house move, and my full-time job had left me a tad tired. But ideas were already brewing. I've been reading about spiritualism, ghost hunters in the eighteenth century, ancient manuscripts, Celtic myths, and Irish emigrants. And I've been thinking about missing parents (physically and emotionally), abuses of our elderly, the island in Ireland from where my great-grandad came and the comfort of children's stories. I can't wait to find out what happens next. The characters are forming, I can see and hear them now and the emotional tone of the book is already in my head. I just need to get writing. Wish me luck!
*
Bonuses from the Author!
Yummy Japanese Recipes you can make at home!
Book Playlist
Listen to Jackie Copleton's playlist of anti-war, protest and peace songs
for A Dictionary of Mutual Understanding on Spotify

Billy Bragg / Between the Wars
Bob Dylan / Knocking on Heaven's Door
Bob Dylan / Blowin' in the Wind
Bob Dylan / Masters of War
Crosby, Still, Nash and Young / Ohio
Donovan / Universal Soldier
Edwin Starr / War
Edwin Starr / Stop the War Now
Eric Bogle / The Band Played Waltzing Matilda
Elvis Costello / Shipbuilding
Dropkick Murphys / Green Fields of France (No Man's Land)
Guns N' Roses / Civil War
John Lennon / Imagine
Martha and the Vandellas / I Should Be Proud
Metallica / One
Nena / 99 Red Balloons
Orchestral Manoeuvres in the Dark / Enola Gay
Tom Lehrer / Who's Next
*
Review:
My Review of A Dictionary of Mutual Understanding
*
JACKIE COPLETON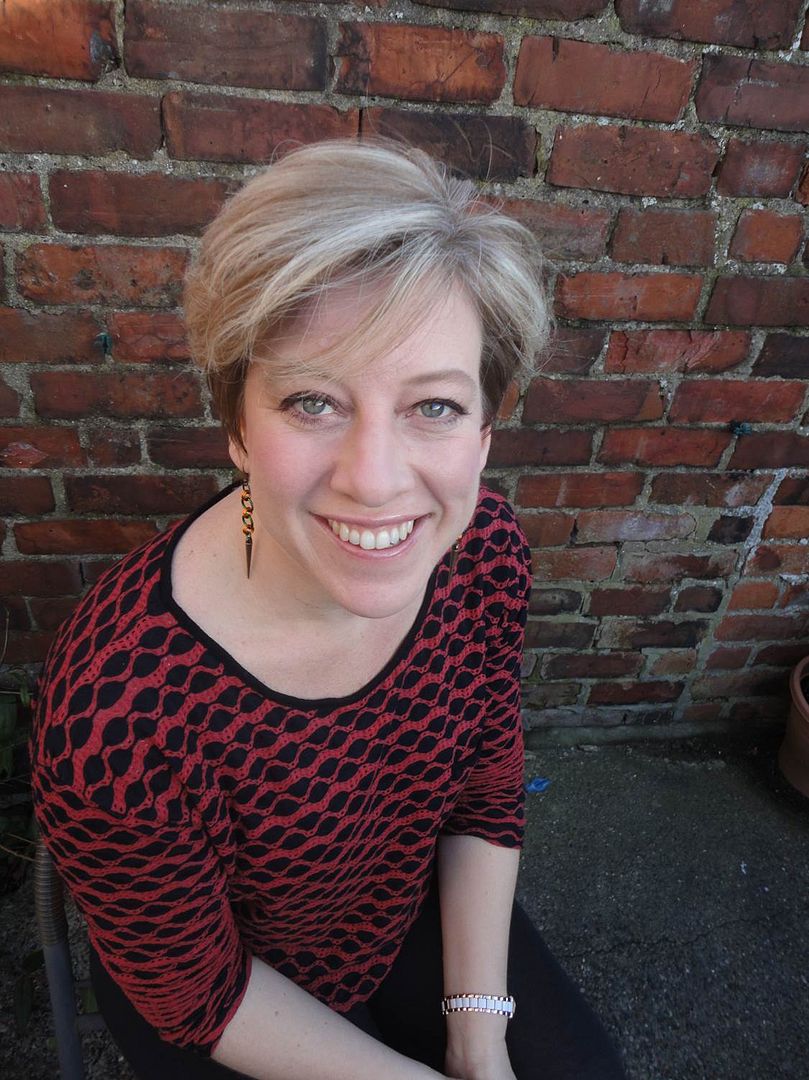 Contact the author:
A DICTIONARY OF MUTUAL UNDERSTANDING RELEASES DECEMBER 1ST
Where you can buy A Dictionary of Mutual Understanding
*
I want to thank Lili Feinberg with Penguin Publishing for providing me with a copy of A Dictionary of Mutual Understanding.