RIVER JEWEL RESORT BOX SET
(Books 1-4)

ANYTHING YOU WANT
Welcome to the River Jewel Resort—where fantasy becomes reality!
Sydney Blake had the ideal life. A handsome, charming husband who took care of her and a fabulous home. When her world is shattered by Roger's infidelity, Sydney checks into the River Jewel Resort for some relaxation and soul searching. Possibly even a one night stand through a special service provided by the all-inclusive hotel.
When she arrives, Sydney is more than shocked to find that the staff members know more about her than she knows about herself. Her every need, want and desire is taken care of before her very eyes and complete strangers are telling her that she is where she was always meant to be. But after being a fool for so long, can she trust what her own heart or what anyone else says?
Hotel manager, Mark Willburn, has been searching his entire life for the perfect woman. When she walks through the door of his office throwing a fit and demanding to leave, he knows he's finally found her. But will she see it that way?
Can the River Jewel help Sydney heal and find love again? Or are some wounds too big to be healed even with a magical resort on destiny's side?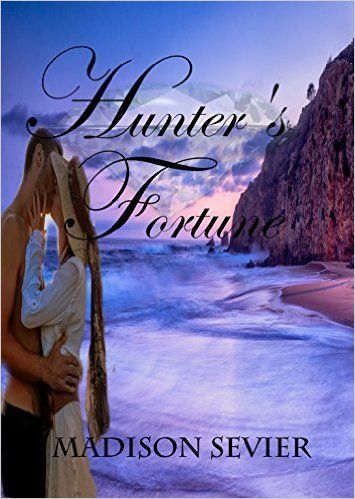 HUNTER'S FORTUNE
After billionaire heiress, Hunter Golde's, father died, she became President of his company; one she never truly wanted. Having such big shoes to fill has put Hunter in an impossible situation. With stockholders who've never believed in her and who were just waiting for Hunter to mess up, she's had to be tough on everyone, including herself.
She soon learns that someone has embezzled a sizeable chunk of her assets. Hunter must find a way to bring the thief to justice before she ends up losing it all and has a company-wide mutiny on her hands.
With her life in shambles and no one to comfort her, Hunter leaves town, in the hopes that her lawyer can get the financial mess sorted out. When her plans to hide out at her family's cabin fall apart, she finds herself at the mystical River Jewel Resort where she's reminded that money isn't the only important thing in life.
When she's confronted with her past and reminded of her present troubles, Hunter realizes she's been missing more than several million dollars. Lee Michaels, with his rugged good looks, and seemingly perfect life, make Hunter crave the two things having money could never provide; the two things she's never truly had.
Can the River Jewel Resort show her that it's never too late to change the future? Or will Hunter Golde remain true to the fortune that life has already given her?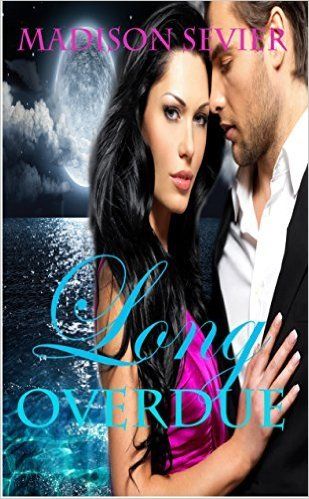 LONG OVERDUE
After a decade of serving in the campus library, a small-town scandal involving one of its college students leaves Olivia Milan unemployed and able to spend a lot of time with her best friend of ten years. She's always been attracted to Matt Osgood, but she believes he'll never feel the same about her. When Matt heads out of town for the weekend, Olivia takes the opportunity to head to the River Jewel Resort in search of a new job. However, what she finds when she arrives proves life can be stranger than fiction.
Romance author, Matt Osgood, has been in love with the same woman for a very long time, but he thinks she'll never return his feelings. Years of going to the River Jewel Resort have allowed him to live out his every fantasy. Still, he aches for a real emotional connection to the woman he loves.
Can the River Jewel Resort make fantasy become a reality for these two best friends? Or will they both run in opposite directions when confronted with the truth?

CLAIMING SCARLET
Twenty years ago, Kevin Sunman's life changed forever when the woman he believed was his soulmate walked out of his life and disappeared. He spent copious amounts of time and money on detectives who came up short, leaving him lonely and frustrated. Determined to forget her, Kevin saddled up his custom motorcycle and hit the road searching for closure.
Get the box set for .99!