MOVIE NIGHT
THE BURBS -
MY THOUGHTS: The Burbs is an absolute comedy classic in the days when real comedy still existed. My go - to when I need a good laugh.

STARS: 4.5

MEET JOE BLACK -
MY THOUGHTS: I can't believe with the amount of times I've seen this movie I have yet to tire of it. I've always been fascinated by peoples thoughts and feelings when it comes to death and for those that have seen this movie its a good way to look at the different way people cope with it and imagining the way death if he was a real person would be like. Although Pitt's acting is sub par I really loved the way Hopkins handled his role. I thought Meet Joe Black was a beautiful movie from beginning to end and will continue to love it for a really long time to come.
STARS: 5

THE COLOR PURPLE -
MY THOUGHTS: Celie is a beautifully broken girl who suffers a long trial of tribulations before discovering her inner strength.
I have always loved The Color Purple even before it was made into a film. Its a movie that can break your heart, give you hope, and make you laugh.
STARS: 5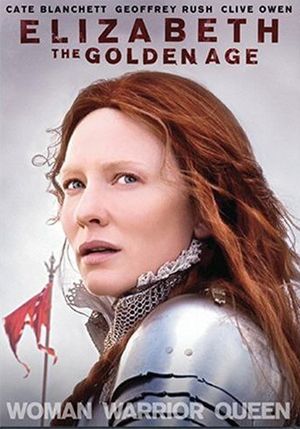 ELIZABETH THE GOLDEN AGE -
MY THOUGHTS: I was surprised by how much I enjoyed this movie, not because of Blanchett because she is and has always been a phenomenal actress. I think I expected the movie to turn out like the Joan of Arc movie that I really didn't favor along with several others that had come out around this time, but sometimes its the cast that really pulls off a film and this is one such case.

STARS: 4.5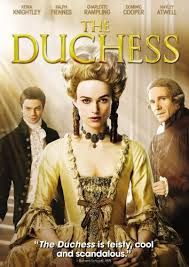 THE DUCHESS -
MY THOUGHTS: I don't particularly care for Knightley as an actress in a lot of her roles but by the end I really felt for her character. Already knowing the true history of the Duchess of Devonshire and being a fan of both her and that time period I wanted to see how they depicted the tragedy of her life. In this Knightley does really well however the time it took to really capture her life and her struggles in life bogged down the emotion it was supposed to bring out in the viewer so that by the time I got half way through the movie I just wanted to fast forward until I could see the end.

STARS: 3.5

THE PRINCESS BRIDE -
MY THOUGHTS: 'As you wish' will be forever linked to this movie.
While The Princess Bride has never been a great movie there's something about it that has always captured me and made me love it anyway.

STARS: 5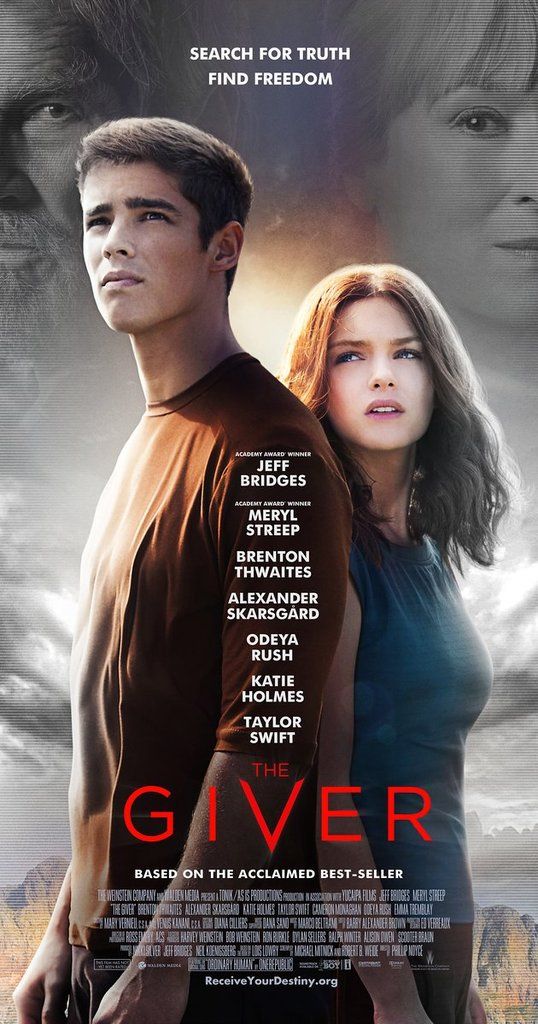 THE GIVER -
MY THOUGHTS: I think my expectations for this movie were a little too high. I've always loved the book - still do but neither Streep nor Bridges redeemed it for me.

STARS: 3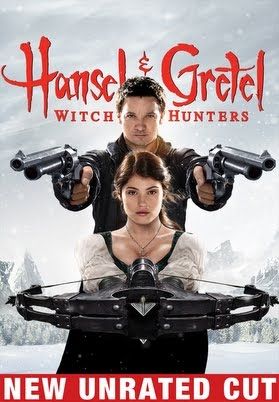 HANSEL AND GRETEL -
MY THOUGHTS: I liked this movie more than I should have but I like movies more when you can tell that the cast enjoyed and believed in their roles despite the (lameness) of the movie. While viewers have to be careful not to take it too seriously, you can enjoy the twisted take on the tale and appreciate the set, make up and costume design and the creativity that went into the film even if it is a little silly.

STARS: 4

ZOOTOPIA -
MY THOUGHTS: Zootopia was a a film that I thought a lot of the kids should have enjoyed more than they appeared to. There's multiple layers of story and points/lessons its creators attempted to make as well accomplishing a new way of depicting the story in a way that everyone can relate to. I felt it was a good way they attempted to teach children to accept both their own and others differences and embracing self confidence. There's plenty to like about this movie, and I for one did.

STARS: 4

ANGRY BIRDS -
MY THOUGHTS: It had its moments... but it didn't win me over. I could see why the theater was empty.

STARS: 2.5

JURASSIC WORLD -
MY THOUGHTS: Yet another take on how the Rex is best.

STARS: 3.5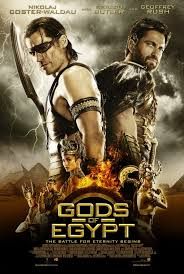 GODS OF EGYPT -
MY THOUGHTS: I can't really explain what happened here. Top class actors, giant scale effects, cheap costume design, cheap cgi, poor story line. What could go wrong? Well, almost the entire film. While I think that the Gods of Egypt is a movie you have to watch a couple dozen times for it to grow on you, I was impressed by the the imagination that was put into the film, I was impressed by the scope of it but it just didn't quite pull together enough for me to care about it.

STARS: 2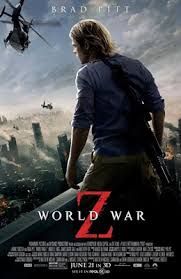 WORLD WAR Z -
MY THOUGHTS: I am really not a zombie fan and yet I felt that this movie was handled beautifully from beginning to end. I've probably watched it half a dozen times and its still just as good as the first.

STARS: 5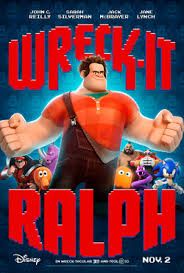 WRECK IT RALPH -
MY THOUGHTS: First off, the big kids ought to enjoy this film more than the younger generation. I love our bad- anon buddies, and I have to actually say it because for the first time ever I can say that John C. Reilly could possibly be considered an actual actor for the first time. As someone that has absolutely zero talent in actual films his voice over as Ralph worked out perfectly for this movie. While I won't be going out to see any future films he makes I will keep my eye out for any more voice over films he plans to do.

STARS: 4.5

FATE STAY UNLIMITED BLADE WORKS -
MY THOUGHTS: My favorite of the Fate series - however I wish we had gotten more battle scenes than we got but I can only be so greedy. The war for the grail continues. I do have to note that out of the entire Fate saga the art concepts this time around were fantastic and I also liked that the battles were more amped up this time around.

STARS: 4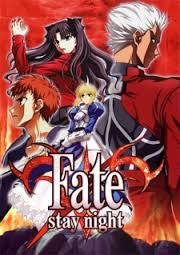 FATE STAY NIGHT -
MY THOUGHTS: Fate Stay Night is sort of the accumulation of cut scenes, extra scenes, behind the scenes or scenes from other points of views that tie in with the Unlimited Blade Works series.

STARS: 2.5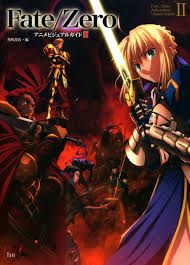 FATE STAY ZERO -
MY THOUGHTS: Fates beginning. Because where else are you going to start but at Zero? I thought the Fate series was a great concept that didn't quite end the way I expected but that often happens with animes that start off really strong. I think the creators run out of ideas on how to top what they've already done and just use what they can to close up the hook ending for the Unlimited Blade Works series.

STARS: 4

RED ROAD -
MY THOUGHTS: I was really disappointed to see this series get cancelled because it was just starting to get interesting.

STARS: 3.5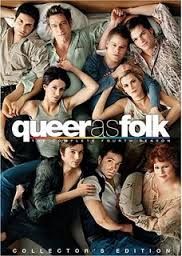 QUEER AS FOLK -
MY THOUGHTS: Queer as Folk was trend setting in that it was aired when it was. While I didn't particularly care for the original UK- QAF which I watched to get as a comparison to this series I thought that the US remake was really great. Despite being straight it wasn't hard to really enjoy or feel for the family/friendship/relationship/emotional dynamic that carries so heavily from beginning to end. Queer as Folk is a series I think will continue to stand out for a long time. Be aware that there is a lot of drug use, m/m and group sex scenes in this series.

STARS: 4

BORGIAS -
MY THOUGHTS: Not great but not bad, the Borgias is twisted, its deep, its dramatic, and its... unique.
STARS: 3.5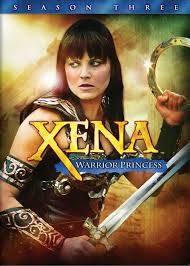 XENA -
MY THOUGHTS: The creators of Xena did something that no one else has done, made a live female action hero and put it on tv. Considering what they were working with in the 90's they actually did a really great job. The cheesy fight scenes were a little much but again I was impressed with what they managed to do with it in those days considering it was aired on cheap network tv. For anyone viewing this series be aware you have to hunt down Xena: The Movie to know how it ends.
STARS: 3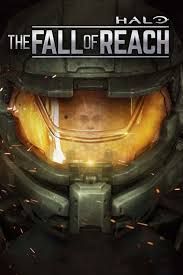 HALO: FALL OF REACH -
MY THOUGHTS: An excessive fan of Halo I was thrilled that Fall of Reach came out as a film since my favorite part of being a fan of Halo is reading the books and knowing John's history. There was a slight disappointment in the fact that we don't really get the Chief/Cortana intro which happens to be my favorite part (predictable much?) but I think it would be a great thing to see in later films.
STARS: 3.5

SONS OF ANARCHY -
MY THOUGHTS: An MC soap opera with a Hamlet like twist, is the first series you actually cheer for the bad guy. I was addicted from episode one and cried at the last.

STARS: 5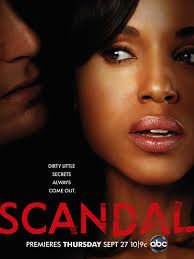 SCANDAL -
MY THOUGHTS: Scandal is fantastic, I absolutely love Olivia. Although I sort of started losing interest toward mid season three I am glad they pulled focus back on what made the series so strong to begin with.

STARS: 4

SUPERNATURAL -
MY THOUGHTS: There is no way to define what makes Supernatural so damn good. I love it, that's all.

STARS: 5

PRETTY LITTLE LIARS -
MY THOUGHTS: I love how every dvd cover and promo poster has our liars dressed like hookers (ha) The promo for the show is sexier than the actual show. The acting isn't that great and the whodunit repetition got a little old but it was still okay to watch.
STARS: 3.5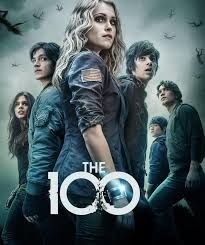 THE 100 -
MY THOUGHTS: Loved the first season the second season was so so really didn't care for the secondary story line season three is a vast improvement but recent events aren't making me happy.

STARS: 4.5

HOUSE -
MY THOUGHTS: Nothing beats House. Laurie is the best! Can't get enough.

STARS: 5

LIE TO ME -
MY THOUGHTS: Lie to Me was cut too short too soon. I loved Lie to Me. I hated that they cancelled the show with as good as it was. I don't think people gave it enough credit for how unique it was to all the other shows that were on tv at that time.

STARS: 5

THE IRREGULAR AT MAGIC HIGH SCHOOL -
MY THOUGHTS: A decent start, a little bit odd on the relationship, but missing background history that would pull it all together. Need a second season to pick up where the first left off but I thought the magic battles were decent and the school aspect was interesting.

STARS: 3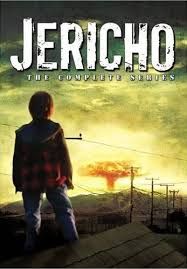 JERICHO -
MY THOUGHTS: Jericho is an interesting take on what life would be like after bombs and emps wipe out electricity for America. The different communities and the under lining plots make for plenty of good twists and turns. However this doesn't hold strong in the later season that winds up getting the show cancelled.

STARS: 3.5

ASCENSION -
MY THOUGHTS: Five star beginning two star ending but the unpredicted cancellation of the show half way into a season didn't allow for any of the viewers to find any resolution to what may have been.
STARS: 3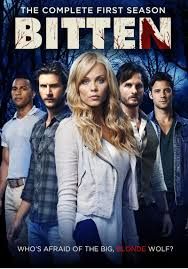 BITTEN -
MY THOUGHTS: Love this series for two reasons. A. Love the book series. B. This is a great tv series. Even though I thought season 2 got a little long but 3 really won it all. I wasn't sure of her at first but Vandervoort handles her role beautifully. I am glad I stuck with it. So sad to see it end so abruptly but relieved the network attempted to give it a decent wrap up.

STARS: 4.5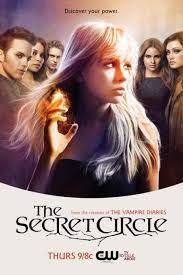 SECRET CIRCLE -
MY THOUGHTS: It had potential but didn't really capture its ability to be so much more.
STARS: 3.5

GOSSIP GIRL -
MY THOUGHTS: I'm not typically a big fan of this kind of show but once in awhile the cast manages to tug me back in.

STARS: 3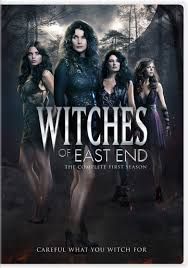 WITCHES OF EAST END -
MY THOUGHTS: Why did they have to cancel this show??? Seriously. One of the few shows affected by the Netflix growth and they had to shut it down half way into the best part?? *Devastated*

STARS: 5

THE RINGER -
MY THOUGHTS: The Ringer had a lot of potential some of the acting prevented it from really gaining ground but the groundwork was laid down for it to become a really great show. Still watch it despite its cliff hanger ending before it too got cancelled. I have a tendency to like shows that get cancelled its a bummer but I think I'm one of the few that see potential in a lot of them.

STARS: 3.5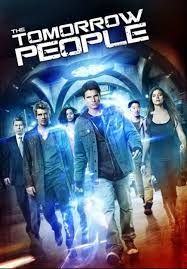 THE TOMORROW PEOPLE -
MY THOUGHTS: Again another show that had a ton of potential that was cancelled before it really gained ground.

STARS: 4

THE GOOD DINOSAUR -
MY THOUGHTS: I would not pass on the acid trip and backwards view this depressing film put out.

STARS: 2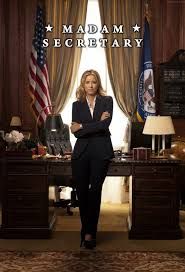 MADAM SECRETARY -
MY THOUGHTS: A bit slow on the pick up I was surprised to find how much I actually liked this show.

STARS: 3.5

DROP DEAD DIVA -
MY THOUGHTS: Funny ha not funny ha ha but still cute enough to watch for the light dramatic entertainment.
STARS: 3

GUNSMITH CATS -
MY THOUGHTS: I really miss anime like this. There is something that was captured in these days that new anime is missing lately. Gunsmith Cats is an old favorite.
STARS: 4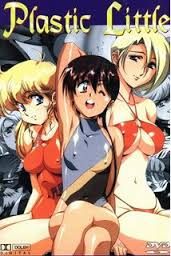 PLASTIC LITTLE-

MY THOUGHTS: A little so so... I appreciated the art work more than the story line but its still a fun adventure anime I appreciate.
STARS: 3.5